Reading Time:
2
minutes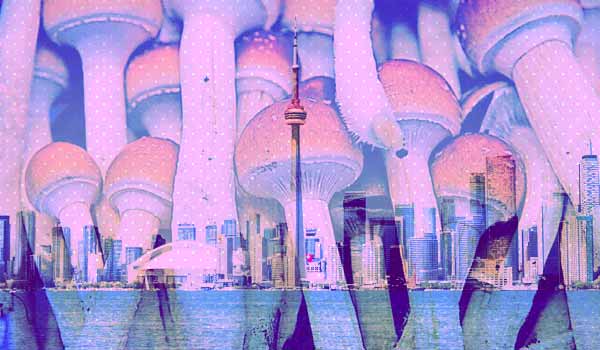 Introduction
We have received an overwhelming amount of love and support from our Toronto community since Day 1. As a result, we get many emails from both locals and visitors asking where the best places are to hike in Toronto while on a magic mushroom trip. Thus, we conducted an investigation by consulting with senior psychonauts, experts in the field of magic mushrooms, and asked for their recommendations. We have determined that the four crucial factors that make for a great shroom hike are location, length, natural beauty, and privacy.
We present to you our Top Hikes for Magic Mushroom Lovers in Toronto, as recommended by the experts.
Rouge Park
First on the list is Rouge Park, a half-hour drive from downtown Toronto. It has several entrances and signs to guide you along the paths. The trails are moderate in difficulty and are surrounded by breathtaking scenery, especially during the spring and fall seasons. You can find solitude along the way, which makes it perfect for a shroom trip.
Toronto Island
Second, Toronto Island offers hiking trails for different levels of hikers and fitness abilities. The main trail runs through forested paths and sand dunes along Lake Ontario shoreline, which offers a fun variety of scenery throughout the hike.
Don Valley Trail
Third, Don Valley Trail is part of the larger system known as 'The Beltline Trail.' It is easy for everyone to go on, with benches set up along the way to take a break. You can also stop at Don Valley River Park for a picnic or playground equipment.
Bruce Trail
Finally, Bruce Trail is a scenic hiking trail that spans 500 kilometers from Niagara Falls to Tobermory on the Bruce Peninsula at Lake Huron. It offers a perfect opportunity for hikers to explore the beauty of Ontario.
Conclusion
In conclusion, deadhead chemist is glad to have you, and we welcome you to Canada's best shrooms online dispensary for psychedelic lovers. To buy shrooms in Canada, use our promocode, WELCOME25, and enjoy a 25% discount on every magic mushroom you buy from us. DMT at our company is created with premium quality that will offer you an unmatched psychedelic experience. Buy shrooms online at our dispensary and you will never regret what you did. To buy shrooms in Canada, deadhead magic mushroom is your number one-stop shop for thrilling magic mushrooms.